Garden lighting is an important element to make your garden beautiful. It can illuminate your garden at night and make it look more inviting. It also acts as a source of light for you during the day. If you want to enhance your outdoor garden look then installing garden lighting is a great idea. A good light can increase your mood and make you feel relaxed. If you want to create a beautiful garden, then you must add in some type of lighting system that will make the whole atmosphere more romantic and relaxing.
Ohms Lighting is a leading manufacturer of commercial grade, garden and weatherproof lighting. Our product line includes outdoor lights, wall sconces, recessed lights and much more.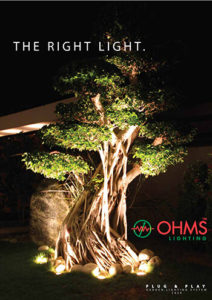 Benefits of Installing Garden Lighting
Improves security in the garden: Garden lights help in improving security in the garden at night and also helps in preventing burglars from breaking into your home while you are away from home. This is because they create a feeling of safety among people who use them and feel secured when they use them at night as they feel that they will not be attacked by burglars when they are not there to protect their property with their presence only!
Decorates the landscape: Garden lights are used especially with plants and trees to add beauty to them during daytime time but also at nighttime.
It creates an inviting atmosphere for guests who might be visiting for dinner parties or just for fun with friends and family. Because there aren't any other distractions in sight, visitors will be drawn in by the beautiful ambiance created by these lights alone!
Many people fear walking around their gardens at night because of the risk of being attacked by an animal or falling over something unexpected. Garden lights can provide a sense of security that allows you to venture out into your own space unafraid of what might be lurking around the corner.
Contact the Best Provider of Garden Lighting in Pakistan
When you buy the right kind of lights for your garden, you will be able to achieve these goals easily. There are many kinds of lights available and they all come with different features and benefits. You need to make sure that you choose the right kind of light for your needs.
Ohms Lighting offer the following range of lights for your garden:
Hatch Light
Lunar Globe
Paver Lights
Up lighter
And Many More…