Have you noticed how the environment affects us? A  bright, beautiful environment can immediately make us feel productive and a dim aesthetic room can immediately provide a sense of relief. That is why the way you light up your space plays a very big role in your productivity and peace of mind.
When you are updating your house or maybe setting up your aesthetics, lighting is most of the time overlooked. Lighting of the interior should never be an afterthought. Therefore; in this blog I will tell you about different types of lighting options to change your interior's energy into something positive.
Here are a few options from which you can pick your Interior's lighting based on your taste:
INDOOR LIGHTING IN PAKISTAN
Quad lights:
If you love bright interiors then these are for you. Quad lights are 360 degree lights that illuminate in all directions. They can be installed in any interior be it your home or studio. They not only help brighten up your space but also serve looks. OHMS is offering good quality quad lights for indoor lighting with a modern look and are easy to store.

Surface downlights:
Do you want to put light on a specific point? Then surface downlights are for you! Apart from providing that beautiful lavish look they can also be used to highlight a certain room accessory, painting or pictures. They can be easily mounted on any flat surface.

Track lights:
If you are updating your ceiling design and don't want to go through the effort of rewiring the whole lighting system then you can go for track lights. These lights are extremely flexible and can easily fit on a ceiling. They give you that old classy look and can be used in places like the kitchen or in a hallway or to highlight pictures and paintings.

Vintage bulb holders:
Vintage bulbs used to be in fashion in old times. They later ran out of fashion but if you are an admirer of old times aesthetics then you can decorate your house with vintage bulbs. They are ideal for kitchen and living room decoration for a cozy look. Vintage bulb holders available at ohm can be easily mounted on a wall for quick fixing.

Double sided wall light:
Double sided wall lights can be an amazing addition in or around your house. The ultimate beautiful look they provide is hard to go unnoticed. These lights available at ohm can immediately be an amazing addition to your indoor designing.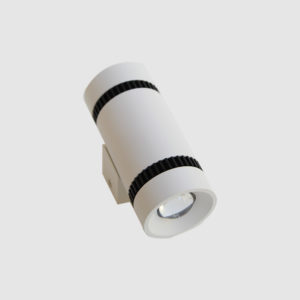 Ohm lighting is providing all types of garden, outdoor and indoor lighting in Pakistan. All the options are ready to avail. They are providing good quality lights at very reasonable rates so, if you are looking forward to upgrading or setting up your interior's lighting, ohm lighting can be your choice.