Historical Background
The surroundings, Art of Light, and vision of houses became passion and dream for Frank B Nightingale, considered the father of garden lighting, in the 1930s, when the Great Depression was diminishing (Landscape lighting).
The trend now has been followed everywhere around the globe and these Paver lights in Pakistan are becoming the face of every living space.
Outdoor and Garden Lightings
Even the tiniest details you add to your house can make or break the reputation of your living space. It is has been noticed that many owners have installs paver lights in Karachi to increase the property value of their house.
The purpose of outdoor lighting is to promote the efficiency of human operations during the dark hours and to make industry, transportation, building, and city beautification more efficient.
The market is these are flooded with unique light items that can help you choose the perfect outdoor lighting for your needs. There's even a market that sells outdoor and garden lights which has attracted the customers.
In this blog, we'll educate you with why it's important to install these outdoor lightings. Additionally it's not only to improve the aesthetics but many other benefits exist. Before we unveil the paver lights in Karachi and its pros, let's have a quick brief about our company's profile.
Ohms Lighting has always made an effort to employ local resources while developing unique solutions to meet the needs of its customers. We at Ohms are always looking for fresh, cutting-edge, and modern solutions.
Ohms Lighting now has a strong presence in the retail, industrial, institutional, commercial multi-story buildings, residential, landscaping, and paver lights in Pakistan.
Paver Lights
These are the lights to use for all of your walkway and deck lighting needs. Its tiny size and ample light make it an appealing addition to your backyard patio's walks. It's water-resistant and strong enough to support the weight of your automobiles in the driveway.
These adaptable, energy-efficient LED bulbs are perfect for ambient recessed landscape lighting that will last for seasons. In simple words if you want that aesthetic feel in your outdoor walkways or garden then these lights can become a perfect companion for your house.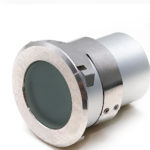 Benefits of Installing Paver Lightings
Improved Security:
One of the best advantages of installing paver lights is that it provides you with a feeling of comfort. The illuminating outdoors will provide safety after dark upon installing paver lights in Karachi.
Aesthetically Appealing:
These lightings will enhance the beauty and energy of your home. Underwater LEDs may also be used to capture the beauty of a pool or water feature at night.
Home Value Enhanced:
Professional landscape and outdoor lighting offers value in a variety of ways. It can be used to draw attention to design components or to make an area look bigger and enhances the value of property.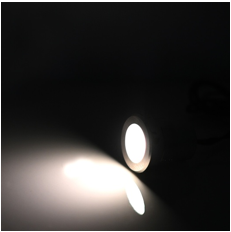 Visit our website for further details regarding paver lights in Karachi or their products and services, contact now.